Vladimir Putin's decision to pull out of the New Start nuclear weapons treaty with the United States will have predictable responses.
Stocks in defence corporations will rise at the prospect of new markets for nuclear missiles. Disciples of deterrence will reassure the public that arms control was never really needed. Those who fear the end of the world as we know it will sound the alarm – playing into Putin's hands, some will say, by causing alarm and weakness in the west.
Others may point out that the US and Nato have such technical and financial dominance that Putin is damaging his own interest by giving up controls. On the contrary, leaving Russia unconstrained to attach comparatively cheap and terrifying nuclear weapons to any aircraft, vessel or missile will be a nightmare for deterrence planners.
The new strategic arms reduction treaty was the latest in a series of agreements stretching back half a century between the US and Russia (and before, the USSR) on their nuclear weapons. The treaty limits each state to no more than 1,550 nuclear weapons fitted to up to a total of 700 missiles and aircraft.
There have been no limits on anti-missile missile systems since 2002 when the US ended an agreement on these. This is one factor motivating Putin to abandon controls on missiles as US defences improve along with conventional strike missiles.
New Start includes provisions for each side to inspect the other's weapons to verify the agreement is working. And, at present, neither the US or Russia are accusing the other of violations.
---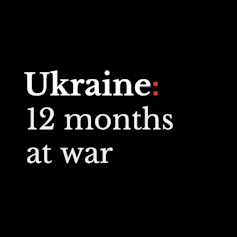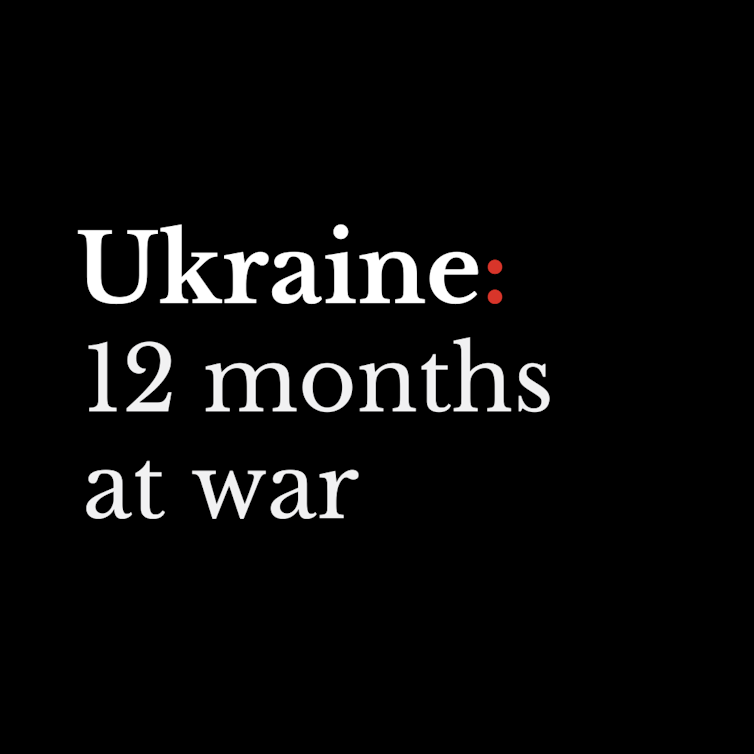 Since Vladimir Putin sent his war machine into Ukraine on February 24 2022, The Conversation has called upon some of the leading experts in international security, geopolitics and military tactics to help our readers understand the big issues. You can also subscribe to our weekly recap of expert analysis of the conflict in Ukraine.
---
The types of missiles and planes governed by New Start can carry thousands more weapons than they do at present. Back in the 1970s, nuclear bombs were routinely as small as 10cm in diameter so that large numbers of multiple independently targetable reentry vehicles could be fitted to a single missile.
It was the prospect of unlimited production of such weapons that concentrated the minds of US and Soviet decision makers to realise that they had a collective interest in limits.
From the Russian perspective, ending New Start is a natural result of failing to get US agreement on missile defences and conventional strike weapons.
Arms treaties can work
One treaty in particular has shown the value of disarmament during the Ukraine war. It might be surprising given the bombardments of Ukraine, but the 1987 intermediate-range nuclear forces (INF) treaty has denied Russia thousands more missiles that it could have used.
Thanks to the agreement struck by Ronald Reagan and Mikhail Gorbachev, leaders of the US and USSR respectively at the time, Russian forces attacking Ukraine have not been able to use ground-to-ground ballistic and cruise missiles with ranges from 500km to 5,500km.
The treaty was actually cancelled by Donald Trump in 2019. But only one Russian missile type that apparently violated the treaty – the 9M729 – exists. And as it has a nuclear-only role, it has not, so far, been used in Ukraine.
When the INF treaty was implemented, thousands of the Soviet Union's most modern missiles were decommissioned, along with their US equivalents. Today a huge proportion of Russian munitions used in Ukraine are vintage Soviet systems.
With conventionally armed INF missiles of similar vintage with ranges over 500km, Lviv and other centres in western Ukraine could have been devastated. Russia has instead had to use limited numbers of missiles built for air and sea launch as well as manned bombers to attack targets deeper than 500km from Russian (and Belarusian) territory.
The process that produced the extraordinarily effective INF treaty provides important guidance for a renaissance in disarmament in the 21st century. Back then – despite an intense confrontation between the two antagonists – successful agreements were reached to avert a catastrophic nuclear exchange.
Negotiate from strength
How could new arms reduction treaties be put in place? "Negotiate from strength" is a powerful argument in diplomacy. Fortunately, the US and its allies already enjoy a more than ten-to-one superiority in military spending over Russia.
Unless western taxpayers have been badly served, this spending has translated into effective technologies, despite the Kremlin's rhetoric over hypersonics and Putin's doomsday nuclear torpedoes.
Nuclear powers often argue that nuclear disarmament is necessarily connected to concerns they have about non-nuclear forces and security in their regions. This is evident in the outbreaks of violence between nuclear-armed India and Pakistan, as well as the devastation caused by conventional forces which has been so evident in Ukraine.
A new global initiative might pick up the call from the G20 that "ours must not be an era of war" the subject of an upcoming event at SOAS University of London. Following the INF treaty mantra of a zero option, such an initiative could seek a global zero on missiles of all kinds down to a range of, say, 150km.
Negotiation is rarely easy, but Putin's Russia is far weaker than was the Soviet Union with whom solid agreements were made. Meanwhile, Ukraine should have all the support it needs to restore its territorial integrity and the return of its citizens – not least the thousands of kidnapped children. But in the end weapons control is essential to survival in the long term.
Dan Plesch, Professor at the Centre for International Studies and Diplomacy, SOAS, University of London
This article is republished from The Conversation under a Creative Commons license. Read the original article.